Curriculum
The Different Stages in Primary Education
Early Years Foundation Stage (EYFS) - Reception (4 and 5 years of age)
Key Stage One (KS1) - Year 1 and Year 2 (6 and 7 years of age)
Key Stage Two (KS2) - Year 3 to year 6 (8 to 11 years of age)
EYFS (Early Years Foundation Stage)
The Foundation Stage forms part of the whole school and there is a close partnership, with joint planning, between staff members to ensure continuity and progression for our children. Mary Exton has developed links with external Nursery settings to allow for a smooth transition to Reception as they start at our school. In the Foundation Stage we provide care and education for a wide range of children in environments that enable children to feel safe and supported and which extend their learning and development.
KS1 & KS2 (Key Stage 1 and Key Stage 2)
The children in KS1 and KS2 follow the National Curriculum and teachers ensure the objectives are covered in a broad, balanced and creative way.
Progression
Every subject within the curriculum has been designed to be relevant to the needs of the children at our school as well as being progressive within and across year groups. This includes making sure skills are revisited more than once, each time being built upon to enable each child to progress further. We use a range of resources to enable the correct progression for our pupils, these include some purchased schemes of work and others that have been designed by our subject leaders in line with National Curriculum requirements. Please click on a subject in the table below to review the progression document for that subject.
Our curriculum is regularly reviewed and revisited to ensure that it remains relevant to our pupils as well as directing our planning for Continuous Professional Development of our staff members.
Our Curriculum
Our Context
Hitchin
The name of the town is associated with the small river that runs through it: the River Hiz (pronounced "Hitch"). The Hicca Way is an eight-mile walking route along the River Hiz Valley, believed to have been used for trade between the Danes and English in the Anglo-Saxon age. It is also likely that Hitch Wood, which lies some half a dozen miles south of the town also derives its name from the Hicce tribe, who gave their name to Hitchin. Hitchin is notable for St. Mary's Church, which is remarkably large for a town of its size. The size of the church is evidence of how Hitchin prospered from the wool trade. It is the largest parish church in Hertfordshire.
Hitchin benefits from good transport links to both London and the East of England and since the close of the 20th century, Hitchin had become a satellite dormitory town for London. There has been significant expansion of housing in the town in the last 30 years however, this currently seems to have slowed. House prices remain high for the area. Hitchin has a higher average age than the rest of Hertfordshire. Hitchin has a fairly strong Sikh community.
Mary Exton
Mary Ann Exton (1834-1904) is the namesake of the school. Whilst there is limited information about her, it is believed she was a Quaker living in the area of our school and was known for her caring nature and charitable work. At Mary Exton the children's social and emotional wellbeing is given equal priority to academic achievement. Our children come from a diverse range of cultural backgrounds. BME/EAL children form approx. 40% of the total school and this percentage has steadily increased in recent years. There are 20 different languages spoken. Most parents have high aspirations for their children and in line with this many children benefit from enrichment outside of school with large numbers learning martial arts, music, dance and gymnastics, swimming, tennis etc. The school has a relatively low percentage of PP children with usually under 15% and approx..1% being Child Looked After. Approximately 16% of children are considered to have Special Educational Needs and approx. 2% have an Educational Health Care Plan. Demands for wrap around care are high and the school provides thriving breakfast and afterschool facilities.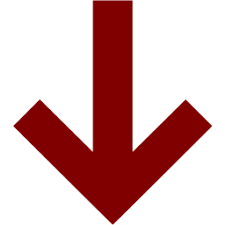 Our Vision and Core Values

To provide a nurturing environment, recognising individuality and empowering children to reach their full potential.

Inspirational
Creative
Caring

Our Mission

Our inspirational, creative and caring school community aims to develop enthusiastic, independent and aspirational learners. Through meaningful learning experiences, we equip children to ask questions, value differences and overcome barriers.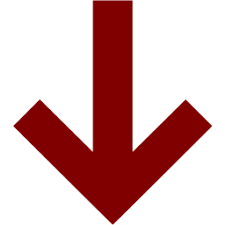 Curriculum Intentions
This sets out the intentions for every subject within our curriculum. It identifies the high expectations that we have for our curriculum and forms the basis from which the curriculum evolves. A separate curriculum intentions statement exists for our Early Years curriculum.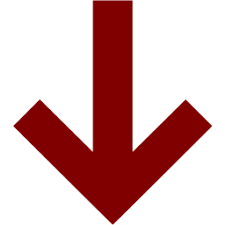 Long Term Curriculum Map
This sets out the high level progression of key concepts/topics across all subjects in every year group. It also outlines enrichment and cross-curricular opportunities to ensure that children are provided with access to an evolving 3D curriculum that equips them with the knowledge and cultural capital they need to succeed in life.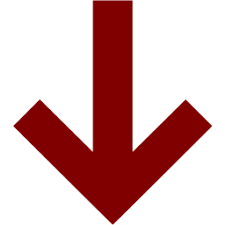 Medium Term Plans
These are provided termly (or half termly where appropriate), for each subject in each year group. They identify specific 'Learning Intentions' and key concepts and knowledge to be taught during that topic/unit. The plans include relevant vocabulary as well as details of cross-curricular writing. They also outline enrichment opportunities including those which facilitate fundraising for each class' chosen charity.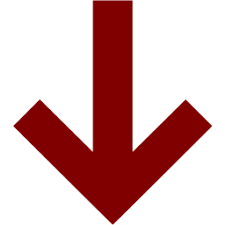 Provision for Personal Development
At Mary Exton we fully understand the importance of the wider curriculum and we aim to provide all children with the cultural capital they will need to be effective citizens in the future. Our provision for personal development is mapped out in a separate document but is closely linked to the long term curriculum map and medium term plans.
Our curriculum has been designed with every pupil at it's heart and we are committed to every child having access to a broad and balanced curriculum and quality first teaching. There are some occasions where children may need some additional support. We follow clear steps to ensure interventions do not disrupt the overall curriculum. Please click here for further details.