Sports Premium Funding 2016-2017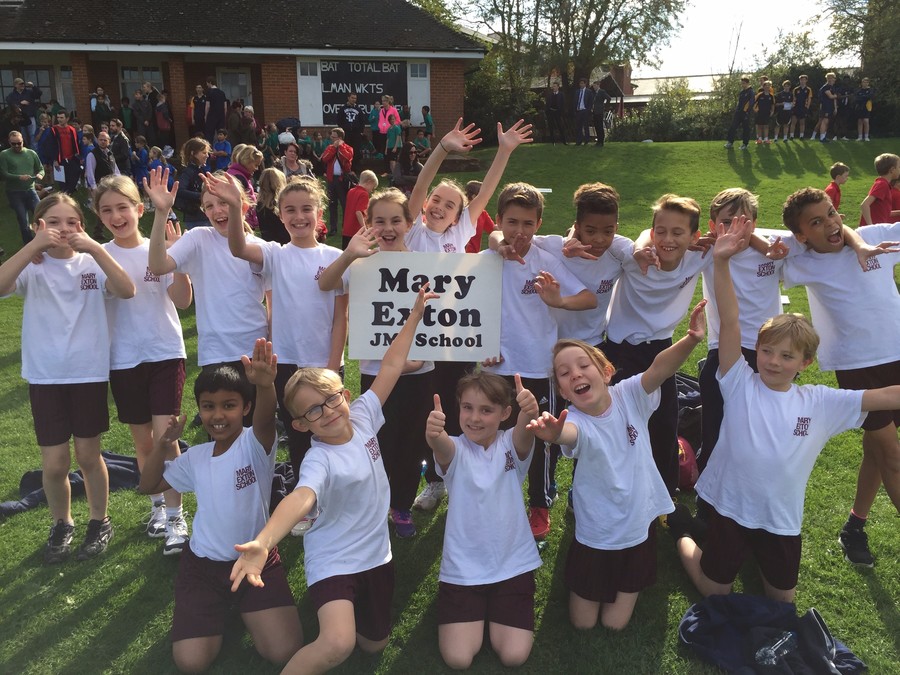 Girls Winning Team - ESFA District Champions 2016 & County Finalists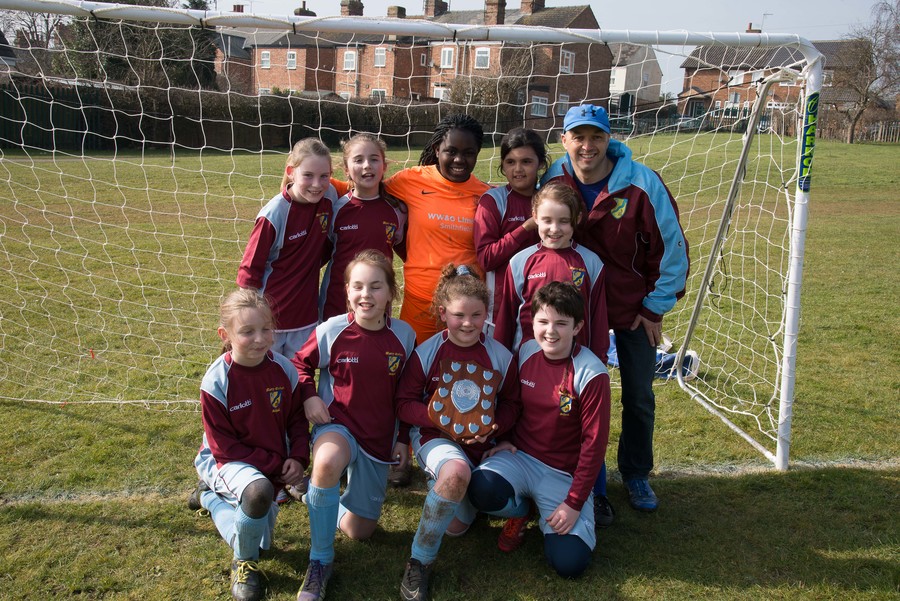 Mary Exton PE Vision Statement:
At Mary Exton we aim to provide a high-quality physical education curriculum that inspires all pupils to succeed and excel in both competitive and non-competitive sport. We strive for our pupils to become physically confident in the skills needed for them to participate in a wide range of sporting activities across the curriculum including: discreet PE lessons, extra-curricular clubs, inter and intra-house sports competitions and through the strong links that we have built with our local schools sports partnership that give us access to events and sports professionals. We endeavour to ensure that our pupils leave with an understanding and passion to lead full, healthy and active lives.
Sport Premium Spending:
In March 2013, the Government launched its PE and Sport funding initiative giving financial support for schools to:
Preserve the Olympic and Paralympic legacy through the development of school sport provision.

Develop an enjoyment of sport and physical activity while promoting a healthy lifestyle in children from an early age.
For the 2016/17 academic year, Mary Exton received £8000 plus a further £5 per pupil in Years 1-6. This money is to be spent on improving the quality of PE and sports activities we offer our pupils. Funding will continue at this level for the 2017/18 academic year.
Sport Premium funding has been used in the following ways:
Membership to the North Herts School Sport Partnership

Entry and transport to numerous sports competitions

Staff CPD opportunities

New PE scheme of work

Srategic planning time for the PE Coordinators

Working in partnership with specialist sports coaches

Olympic/Paralympic Legacy Event

Updated PE resources

KS2 and KS1 playground equipment
Extra Curricular Club Provision
The following are some of the clubs that have been offered:
Football (inetrnal and external through Premier Sport)

Netball

Rugby

Tennis

Multi Sports

Ball Skills

Cricket
Equipment/Resources
New Football Goals

Various resources for PE lessons e.g. balls, beanbags etc

PE scheme of work

Wide range of balls for KS2 playground

Various lunchtime equipment including badminton & volleyball alongside the creation of zonal play areas. This is to help promote the active choices available to all children across KS1 & 2.
Impact
Promoting sport is very important to our school as it has a positive effect on children in a number of ways. Our children will value sport and understand the benefits of living a healthy lifestyle. We believe that active children become active learners and the values they learn through sport have a positive impact on their academic learning.
More children given the opportunity to take part in extra curricular clubs thus encouraging healthy, active lifestyles

Higher quality PE provision through new scheme of work and CPD opportunities for teachers

Teachers have greater confidence in teaching PE through working alongside a sports coach

Better assessment of PE outcomes through new assessment system

More children in active playtime through Play Leader scheme (ongoing improvement)
Click here for our Sports Premium Funding financial breakdown. 2013-2014, 2014-2015, 2015-2016 & 2016-2017